Sanitation Pavilion Disinfection Door Disinfection Room
Brand: GAT
Product origin: Xiamen,China
Delivery time: 30Days
Supply capacity: 100Units/Week
1. Our Sanitation Pavilion Disinfection Door Disinfection Room is supplied with 24 hours free Customer service line,offer free technical support.We offer Competitive Price for this sanitization booths.

2. OEM&ODM service for this disinfectant spray booth can be offered to meet all your requirements with our Strong Research & Development technical team.

3. This intelligent temperature measurement booth can spray the mist covering full body and the subjects surface.However,the mist spraying avoids the embarrassment of wetting clothes and trousers.
Sanitation Pavilion Disinfection Door Disinfection Room
With the arrival of the epidemic situation, disinfection safety has become the top priority. Our disinfectant spray booth has also become a necessary product for universities, shopping malls and densely populated areas.

This sanitation booth with the high-pressure spraying atomized disinfectant can effectively reduce the risk of infection in densely populated areas. At the same time, the sanitizing gate also avoids the embarrassment of wetting clothes and trousers.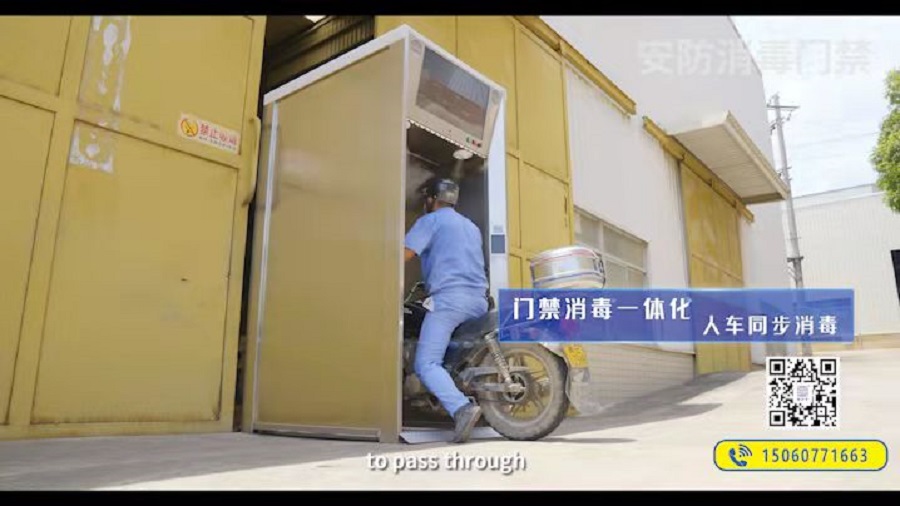 Production features of the Disinfection Room :

1. Automatic induction spray function
The sanitising booth installs with the microwave movement object sensor,detecting after the visitors enter into,The sanitizating gate starts the fog machine byitself,sprays the disinfect liquid in door.
2. Infrared temperature measurement, sound and light alarm.
Non-contact temperature measurement can be realized by using high precision industrial infrared spectrum sensor and calibrated by
blackbody radiation source. It is fast and reliable,can effectively avoid cross-infection and collect body temperature in real
time. Peak extraction, contrast output, signal lights, and buzzers alert
3. Food-grade disinfect liquid.
The sanitising gate adopts food grade disinfection liquid widely used in food,tap water, vegetables and fruits and other objects
disinfection, the solution strictly in accordance with the International PM value ratio to provide, to ensure human health and
safety
4. Non-angle attack spray does not irritate human facial organs
The fog outlet is non-angle design to avoid spraying directly to human's face.
5. Device status remind function
Equipment with work, lack of liquid, lighting and other state display, so that equipment managers can accurately grasp the status
of equipment operation in real time. Fog Equipment with anti-dry burning function, can effectively prevent the improper operation of the equipment caused damage.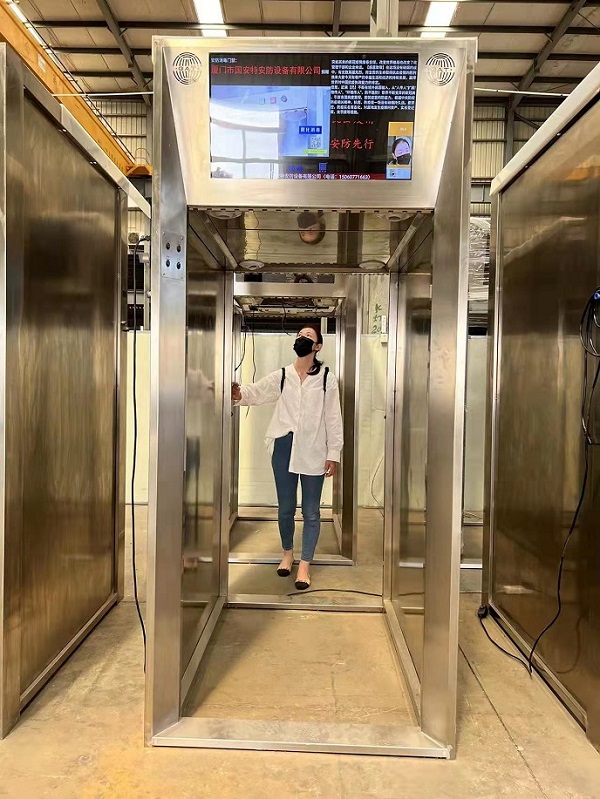 When there is no epidemic, the disinfectant atomization system can be turned off, and it can be used for access control management or attendance checking of visiting guests. The sanitation booth has the function of automatic registration of visitors.

In the office,customers can remote the management,checking which visitors in and face collection.Labor can be saved and easy controlled in the house.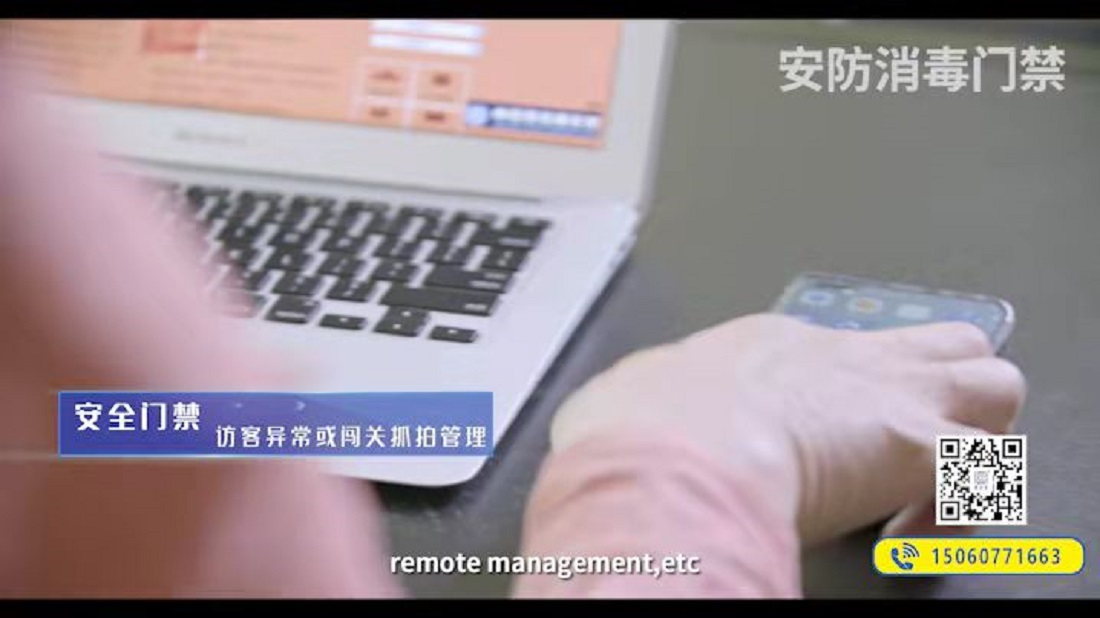 Our factory: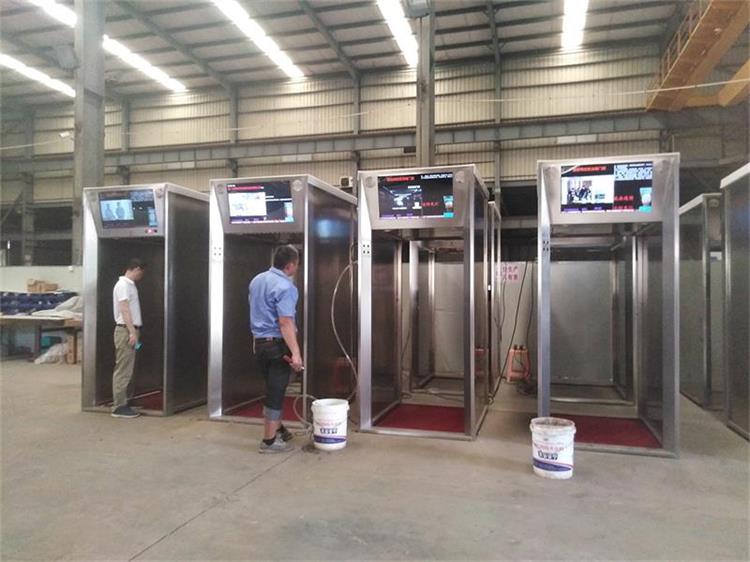 Container loading: