Disinfection Mobile Temperature Measurement Disinfection Channel
Brand: GAT
Product origin: Xiamen,China
Delivery time: 90 days
Supply capacity: 100 Units/Week
Our Disinfection Mobile Temperature Measurement And Disinfection Channel can measure the temperature perfectly enough to record the data of passing passengers in real time.

This intelligent temperature measurement and disinfection channel can spray the mist covering full body and their luggage.The mist spraying won't wet your clothes,quick and safe.
This mobile thermometry disinfection channel has the function of mobile entering at any place and time.
Disinfection Mobile Temperature Measurement Disinfection Channel
Product performance characteristics of the temperature measurement and disinfection channel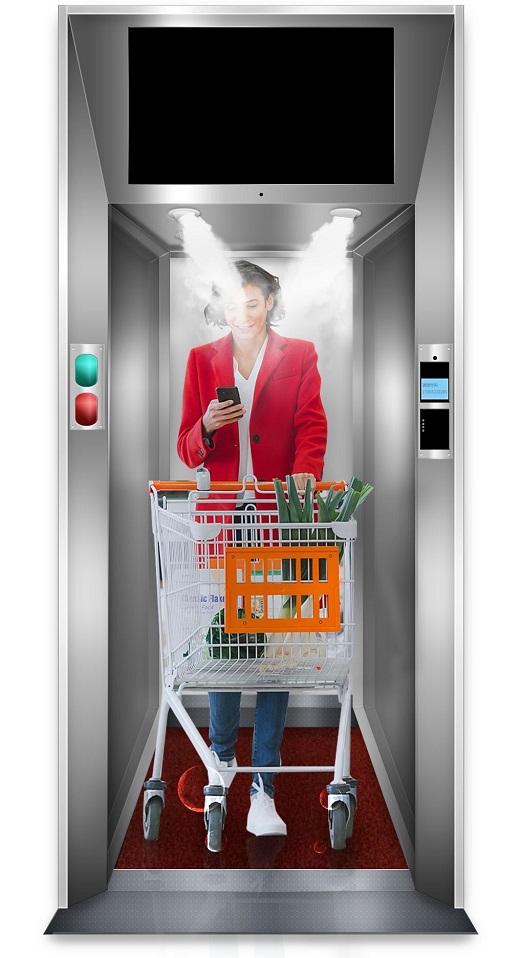 1. Infrared human body temperature measurement. Sound and light alarm
High-precision infrared spectrum sensor, factory calibrated by black body radiation source can measure body temperature from a long distance without contact,which can effectively avoid cross infection.
When normal body temperature is sensed,the voice is promptly broadcasted,otherwise, body temperature overheating alarm comes with lighting.
2. Smart display
The body temperature display can adjust the seasonal temperature difference, which can display the body temperature more accurately.
3. Hand wash intelligent spray disinfection
The temperature measurement area is equipped with intelligent sensor sprayer, non-contact sensor spray, safe and hygienic, effectively sterilize hands.
4. Automatically sense ultrasonic fog, people stop immediately. A microwave sensor is installed at the equipment port, which can automatically start the fog machine after someone enters, sprays disinfectant into the channel, and automatically stops after the person leaves to avoid liquid waste.
5. Balanced spray box, fine throttling without hurting facial organsAdopt a balanced spray method in the disinfection channel, do not directly spray the facial organs of the human body, the fog is more refined without causing any waste.
6. Bottom circulation waste liquid tank, waste liquid is collected.There is a circulation tank inside the disinfection channel, which can collect and process the excess disinfection liquid to avoid pollution to the surrounding environment.
7. Device status reminder function
This smart mobile temperature disinfection channel has the status reminder display of work, lack of liquid, light voice, etc., so that the equipment management staff can accurately grasp the operation status of the equipment. Real-time trends of various personnel.
8. External ramp pedal
There are anti-skid pedals at the entrance and exit of the equipment, which are convenient for the elderly and children
9. Light auxiliary functionFully considering the use of different scenes, there are waterproof lights in the channel, which can be used at night or in the dark places.
10. Quick layout and transfer function
There are four casters on the bottom of the device, and there are brakes, which can quickly reach the designated place for rapid installation.
This temperature measurement and disinfection channel uses 220V household AC power and has a function of less than 800 watts. The installation is simple and fast.
Power supply:

220V/AC

Weight:

about 260kg

Power:

450w

Use noise:

less than 36dB

Working environment: :

0℃ — + 35 ℃ (less than 0℃ disinfectant can not be used for freezing)

Dimensions

2400mm (height)×1200mm
(width)×2200mm (length)

Channel size:

1950mm (height)×1100mm (width)×2200mm (length)

Types of disinfectant:

food grade disinfectant

Disinfectant tank volume:

40L

Body temperature collection distance:

5-10CM

Temperature collection time:

about 2 seconds

Body temperature collection accuracy:

plus or minus 0.5 degrees at room temperature

Body temperature collection location:

forehead, inner side of wrist (non-contact)

Body temperature collection range:

34-45 degrees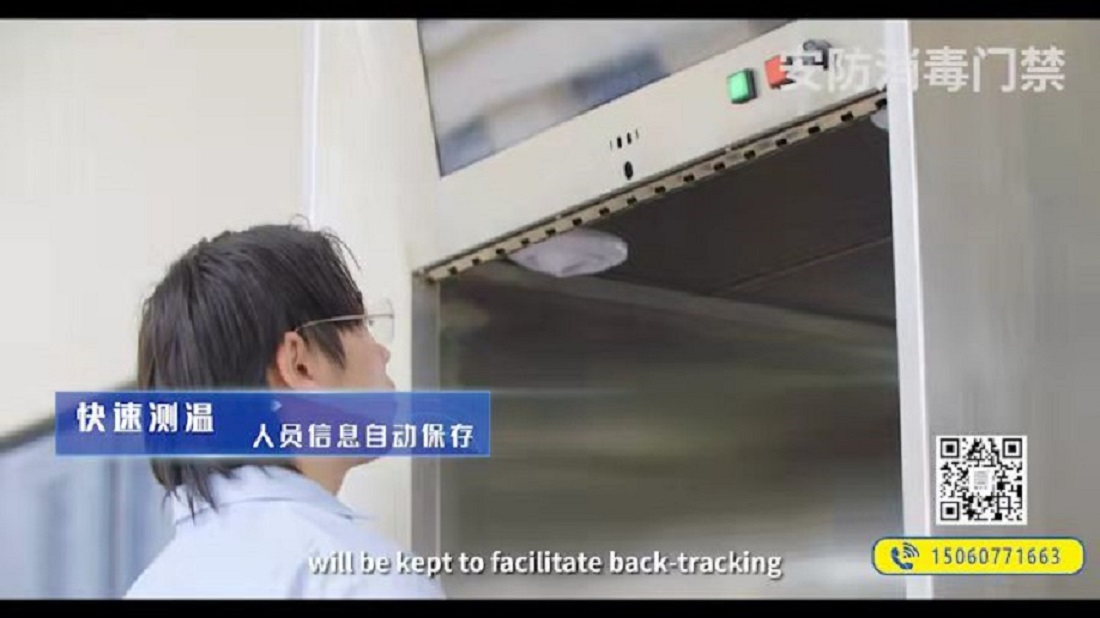 Container Loading in our factory