China seen as driver of common prosperity
2022-09-26
China's economic development is a success story and it is keen to share its experience with other nations, say US foreign policy experts who reject assertions by some in the West that the country is trying to impose its growth model on others.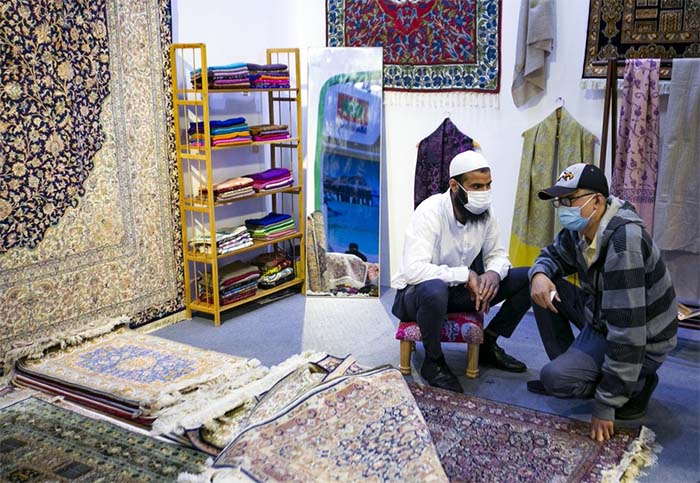 "China is providing managerial talent, infrastructure, goods, as well as financing to help fire up the economic engines in these countries," Sourabh Gupta, a senior fellow at the Washington-based Institute for China-America Studies, told China Daily.
"So, I don't think China needs to be too worried about what the West is thinking or not thinking on this front. If it can create or engender prosperity overseas, that could be the most important thing it could do for anyone in international society."
China has actively organized, participated in and expressed its views in recent years at international conferences, mainly on development, such as the Boao Forum for Asia, BRICS summits, and G20 meetings.
In 2013, China proposed the Belt and Road Initiative, or BRI, a global infrastructure development program that has invested in nearly 70 countries and international organizations.
In 2020, China signed the Regional Comprehensive Economic Partnership, or RCEP, with the 10 members of the Association of Southeast Asian Nations and four other trading partners in the region: Japan, South Korea, Australia and New Zealand.
The RCEP took effect in January after 10 signatories ratified the pact, which has created the world's largest free-trade zone by volume of trade.
China is also applying to join the Comprehensive and Progressive Trans-Pacific Partnership, or CPTPP, trade agreement-the rebranding of the original Trans-Pacific Partnership, which the US withdrew from. The CPTPP has ambitious targets for tariff elimination and high standards on trade and investment liberalization.
Supporters praise China for sharing its experience, perspectives and resources with other countries, especially developing countries, to boost global prosperity.
"When China does these things, what China is doing is helping other countries grow and become prosperous," said Gupta, adding that Western countries, especially the US, should not accuse China of trying to colonize those countries. "That is what made the US so popular after World War II", and now it is China that is helping other countries get "rich".
"There is no comparison in terms of the amount of money and funds that China has helped place in global infrastructure and what the Europeans and Americans have (contributed)," he said. "So, if you're not doing much at all, you're not in a position to criticize all those who are doing."
Different models
In an interview with China Daily, Jack Midgley, the principal of global consultancy Midgley & Co and an adjunct associate professor in security studies at Georgetown University, said the example of Afghanistan suggests that when the US tries to create a new government or a new system by focusing on military intervention, it doesn't work.
"So I hope that people on all sides of the question will look at these different models and think through which does the best, which delivers the best results for the people here at home and also for the people in the region, and I think if we do that, it will result in less of a focus on military assistance and may be more focused on economic development," said Midgley.
"It's important now for the US to think about the example it presents to the world," Midgley said.
Tu Xinquan, a professor at the China Institute for WTO Studies of the University of International Business and Economics, said at a Washington think tank event that China largely prefers to keep the status quo while making incremental improvements along with other regional partners in the Asia-Pacific region, and China's vision for the future economic order in the Asia-Pacific is to "maintain and deepen the regional openness and the integration".
"Now China is getting back to its historical position in terms of economic and military power, but China would never try to rebuild the hierarchical system," said Tu, who turned to an old Chinese saying: "Don't do to others what you don't want others to do to you".
The scholar added: "There is not any reason for China to damage the existing multilateral system in which all economies can do business with each other voluntarily and equally."
"The whole concept is that it is not an 'us versus them' scenario but a win-win scenario where everybody gets rich, everybody's going to be even happy, and the world will be a stable place," said Gupta, describing those thoughts as "Chinese wisdom".
Xiamen Guoante Security Equipment Co., Ltd. specializes in disinfection tunnel, our business production is carried out orderly and services are growing steadily under our local government's strong control of COVID-19, welcome to visit our website: https://www.sanitizertunnel.com to find your favorite products.
It is Liny, my email is liny@sanitizertunnel.com.